In-house manufacturing facility for acoustic canopies and containers for generator sets applications. The USPs of our Generator canopies are as under: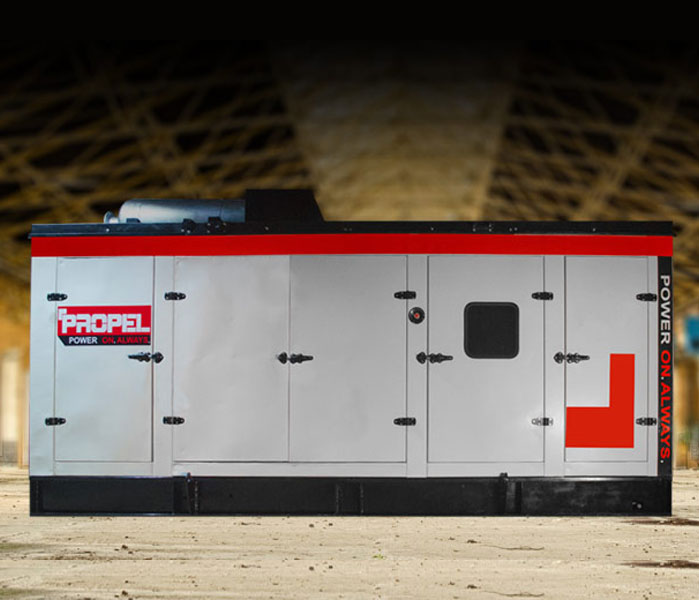 Generator Sets Applications

Acoustic Canopies
Modular design.
Compact yet spacious.
Fuel tank and standard control panel fitted inside the canopy.
Best quality sheet metals, insulation materials, SS door hinges and heavy duty door locks.
A set of twin-doors on both sides of the canopy along the length, for better accessibility leading to easy maintenance and service.
Access door to radiator chamber for ease of radiator servicing.
Both - bottom and top lifting options.
Long lasting powder coated paint finish.
Also manufacture acoustic canopies for other applications like chillers, compressors - any rotating machines and we are specialist in room acoustic treatment with ventilation for customer specific application.