Hydraulic Rock Breaker G8H
India's most acceptable and successful Hydraulic Rock Breakers for Backhoe Loader .These Rock Breakers are suitable for all kind of Backhoe Loaders.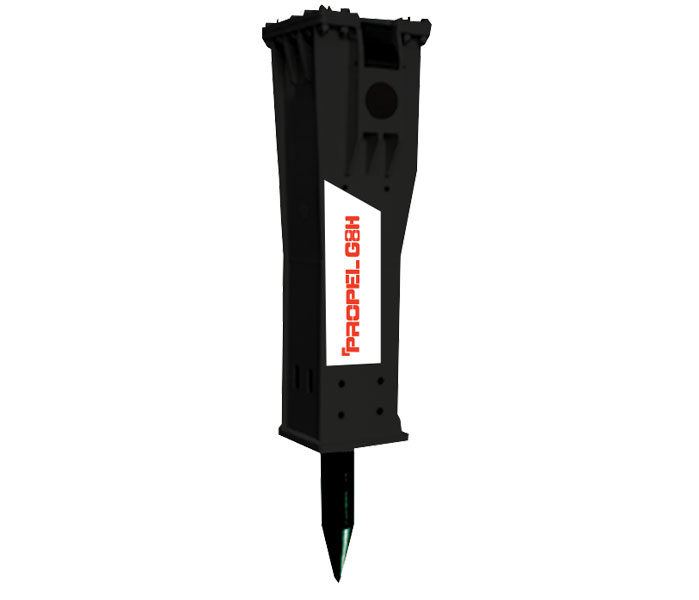 Hydraulic Rock Breaker G8H

Features & Benefits
Pure Hydraulic Technology gives consistent performance on every blow.
Lowest running cost.
High Returns on Investments (ROI).
Easy Service and Maintenance.
Lower fatigue on base machines.
Best Suitable for Backhoe Loaders.
Box type.
Hydraulic Rock Breaker G20
High Performance & high efficiency hydraulic rock breaker G20-Technology that breaks beyond boundaries.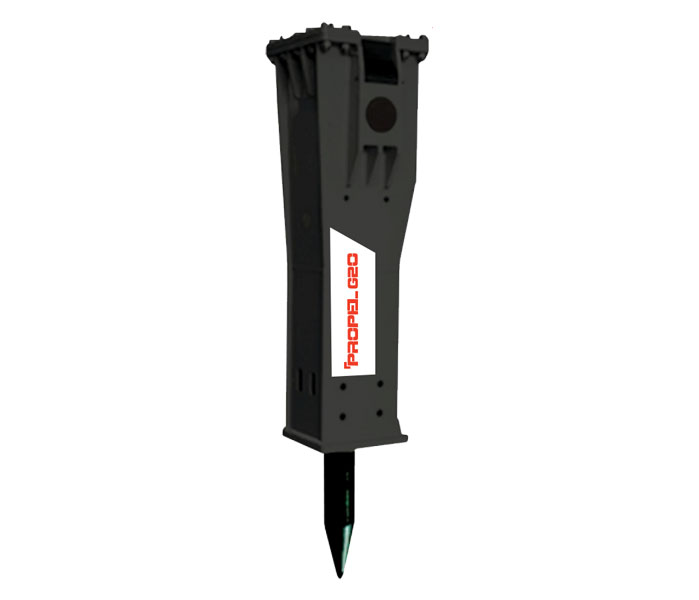 Hydraulic Rock Breaker G20

Features & Benefits
PP+ - Power plus Design gives extra power resulting in High Productivity and Piston Life.
ABF - Anti Blank Firing System provides Extra Safety to Breaker for High Productivity.
Vibro Plus - High Quality Three Stage Anti Dampening System to protect Carrier Machine.
Silence + - Breaker Housing equipped with Heavy Duty Polyurethane Pads which ensures Low Noise Level.
Three stage LUBE system - The Breaker incorporates new advanced Three Stage Lube System for better life of Tool, Tool Bush and Pin.
New Thrust Bush - Unique single part Thrust Bush Design instead of Thrust Ring and Upper Bush.
Heavy Duty Tool Pin Design - The newly developed Heavy Duty Tool Pin results in higher life for Front Head and Tool.
Optimized control valve - High Efficiency Optimized Control Valve Fuel Economy and Higher Productivity.
Auto Lube - Advanced Self Priming Automatic Lubricating System mounted directly on Breakers.